SCHOOL IS OPEN FOR:
THE CHILDREN OF CRITICAL KEY WORKERS AND VULNERABLE CHILDREN
For parents/carers to contact school urgently, email: admin@kingsford-inf.essex.sch.uk
Covid-19
King's Ford Infant School and Nursery is continuing to follow advice from Public Health England and the Department of Education in respect of Coronavirus. As you will be aware, as of Friday 20th March schools have been asked to close in an attempt to prevent further spread of the virus.
Our school is now closed to the majority of pupils until further notice. Currently, school will remain open between the hours of 8am-3pm to offer support to vulnerable children and those identified as key workers. Please see further guidance below if you need any information regarding key workers.
We understand that this is a difficult time for families but we do ask that government guidelines are adhered to in the strictest form. If it is at all possible that your child can be safely cared for at home, then they must not come to school. This is a measure not only to protect them but also our school staff and the wider community. Thank you for your continued support.
For the latest guidance on self-isolation, please follow the like below:
https://www.gov.uk/government/publications/covid-19-stay-at-home-guidance


During the enforced closure, regular home learning tasks will be set for all children across the school. Teachers will upload work via Class Dojo before 9am each morning. Please do contact the school if you do not have access to Class Dojo or need further assistance.
Please see our 'Home Learning' page under the 'Pupils' menu for links to learning resources
available to your children while they are at home.
Please see below, an update from the Director of Education in Essex:
Safeguarding during Covid-19
Please see our updated safeguarding policy in relation to school closures and the processes that will be followed.
| Name | |
| --- | --- |
| COVID-19 CHILD PROTECTION POLICY DURING SCHOOL CLOSURE FOR SCHOOLS.docx | Download |
Showing 1-1 of 1
Behaviour Policy Amendment Covid-19
Please see the below attachment which outlines our amendments to the behaviour policy during the phased return to school.
Welcome to our school!
We would like to take this opportunity to offer you a warm welcome to King's Ford Infant School and Nursery. Choosing the right school for your child is an important decision. We understand you want your child to receive the best possible start to their education within a safe and secure environment, giving your child a firm foundation to the start of their learning journey.
At King's Ford, all members of the school community are committed to doing the best for the children entrusted to our care. We place the happiness and well-being of each individual child at the heart of everything we do. We provide exciting, interesting learning experiences, which build upon individual children's strengths and interests, and ensure that all children are given opportunities to develop their independence.
Your child's happiness is extremely important to us. We know that children learn best when they feel happy, safe and secure and because of this we place great emphasis on developing your child's self-confidence and self-esteem within a calm and nurturing learning environment enriched by positive values of respect and humility.
We are a Good School (Ofsted January 2019) on our journey to Outstanding.
We hope the information on our website provides the information you are looking for, but please do come and see us at work and play. Visits to our school are welcomed where we will do all we can to help you and answer any questions you may have.
Mrs Ruth Cornell
Headteacher
'Where Everyone Matters and Every Day Counts'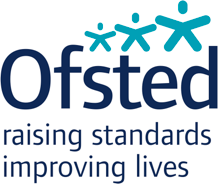 Click on the link to view our recent OfstedReport:
Essex County Letter of Congratulations
View the DFE compare schools website and our School Performance Data here:
King's Ford Infant School and Nursery
Gloucester Avenue
Shrub End
Colchester
CO2 9AZ
Phone: 01206 574524