Governors
Mrs Rachel Ayres

Mr David Canning

Mr Mark Carter-Tufnell

Mrs Tina Chetitah

Mr Geoff Davison

Mr Amnon Eden

Mrs Ruth Cornell

Mrs Anthea Stone

Parent Governor - Vacancy

Chair

Headteacher

Vice Chair

Co-Opted Governor

Authority Governor

Co-opted Governor

Parent Governor

Co-opted Governor

Co-opted Governor

Ex Officio

Co-opted Governor
All current governors have voting rights on the committees they are appointed to, as well as at the full governing body meeting.
Some information about us ...
David Canning - Chair of Governors
David has been a school governor since 2002 and was appointed to the Governing Body at Kings Ford Infant School in 2006; he has been Chair of Governors since 2009. His responsibilities include numeracy, safeguarding, race relations and performance management of the Head Teacher. David is a senior manager in the Civil Service based in Westminster but is married to a teacher and their three children are currently at university, and local secondary and primary schools. A fan of outdoor sports, David is happiest on the end of a rope, climbing a mountain somewhere.
Anthea Stone - Vice-Chair, Community Governor
I am 61 years old, a proud, loving mother of 2 daughters and 2 grandchildren. I have been working as a social worker for all of my adult life and am now semi-retired. I like being outdoors, am a very keen walker and I also play tennis with friends, alongside other interests.
The reason I have chosen to become a School Governor is that I feel very strongly indeed that all children should be offered the best possible schooling to help them develop their self confidence, their educational skills and their social skills in order for them to enjoy as full lives as possible now and in the future.
I plan as a Governor to contribute to King's Ford Infant School and Nursery offering these opportunities to all its pupils. As part of this plan I am also a volunteer listening to children reading.
Ruth Cornell - Head Teacher Governor
Mark Carter-Tufnell - Co-opted Governor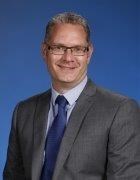 Appointed 10th December
Approved by governing body
I am a primary school head teacher and keen to contribute to the good of the local community. Having worked in Colchester I know the valuable work that this school does for its children and their families. I am honoured to be a small part of this.
Business interests None
Financial interests My wife is employed at this school
Governance roles in other schools I am the head teacher of St Osyth Church of England Primary School
Dr Amnon H. Eden - Co-opted Governor
Dr Eden is a computer scientist, Principal Scientist at the Sapience.org thinktank, and an adviser to the high-tech industry. He read computer science, philosophy and cognitive science in Tel Aviv University, and held various lectureship positions, most recently at the University of Essex. Amnon's research interest in software design, artificial intelligence, and the philosophy of computer science led to the publication of two books, encyclopaedia entry, and articles in leading academic journals. Amnon has lifetime interest in child advocacy and social justice. He enjoys hard core science fiction, cooking, and spending time with his partner, son, and their cat and puppy.
Rachel Ayres – Co-opted Governor
I am a new Governor, having started here at King's Ford Infant School and Nursery in March 2017. I became a Governor because I believe passionately that all children should be able to access an outstanding education, so that as many opportunities as possible are open to them in the future and they can make choices about the direction they take.
I am a mum of one, and I work as a Clinical Psychologist within Essex Partnership University NHS Foundation Trust.
I do not have any business or financial interests.